Family Game | 2008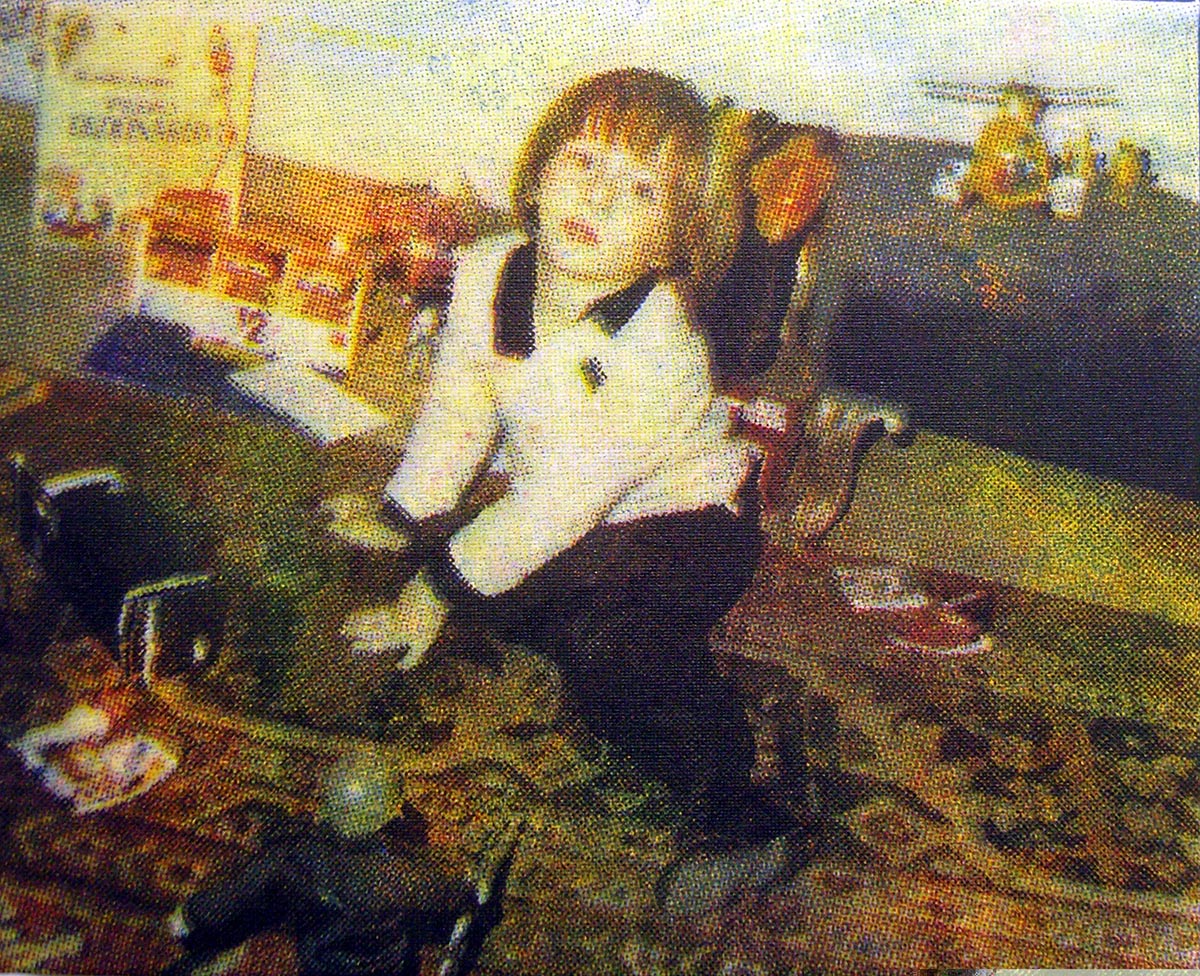 Project:Family Game
Place: Gallery AOCF58 Rome, Italy
Title: Family Game
Year: 2008
Curated by: Manuela Pacella
Media: installation

Description:
The artist presents a cycle of works on canvas in which, through the technique of planography, he transferred photographic images taken from his own life, from his childhood, to those memories recently 'recovered' by photographs of himself or of his own family. To the pictures his family is sending in this period, the artist combines those of the atomic bomb, a recurrent nightmare of his childhood on which the artist works for a long time.
The photographic image transferred to the canvas is then scattered in large spots, black or black, or in four-color, combined with atomic bombs or characters from Lego Fabuland's play.
In this cycle of works, canvases or triptych, is added a sculptural mural intervention, a "soft relief" (printed on padded cloth) installed on the wall of the gallery.
---
Descrizione:
L'artista presenta un ciclo di lavori su tela in cui, attraverso la tecnica della planografia, ha trasferito immagini fotografiche tratte dal proprio vissuto, dalla propria infanzia, da quelle memorie recentemente 'ritrovate' grazie alle fotografie di sé o della propria famiglia. Alle immagini che la sua famiglia gli sta inviando in questo periodo, l'artista abbina quelle della bomba atomica, un incubo ricorrente della sua infanzia sul quale l'artista lavora da tempo.
L'immagine fotografica trasferita sulla tela, viene quindi scomposta in grandi punti, riproposta in bianco e nero o in quadricromia, e abbinata alle bombe atomiche o ai personaggi tratti dal gioco della Lego Fabuland.
A questo ciclo di lavori, tele o trittici, si aggiunge un intervento murale di carattere scultoreo, un "altorilievo morbido" (stampa su stoffa imbottita) installata sul muro della galleria.
---
more…
more texts here